New Arrival – Morel Koali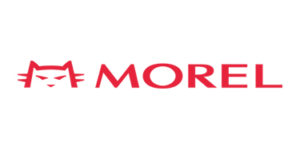 Morel's Koali collection is original and refined.
It's frames' intriguing shapes play on optical illusion, using "two-in-one" shapes – the first one is round, topped by the second, bolder and more original shape. The secret is in the detail. Morel's designers have left nothing to chance, with different matte, satin or glossy finishes that will attract attention to the eyes, reminiscent of a sophisticated use of eyeliner. The frame "converts" as the light plays on it, with the glossy part brightening up and adding an extra touch to the glasses. This "double" frame's slim, elegant features help women to make daring color choices, such as gold, bare pink or red, but also to choose more definite shapes such as cat's-eye.