New Arrival – Cargo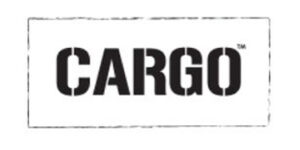 Cargo glasses frames are as functional and fashionable as the name entails with durability and strength inherent in every design. While most styles are unisex in nature, Cargo eyewear offers a nice blend of bold and classic options that fill a need in every eyeglass lover's collection.
Thin metal silhouettes make up the bulk of the Cargo glasses frames collection, allowing you to correct your vision without distracting others with a funky frame. When you want the world to see your eyes and not your eyewear, Cargo has you covered.
However, for those who do like to make more of a statement from time to time, several marbled acetate styles allow you to stand out from the crowd with ease. Comfortable styling and high-quality finishes ensure that your Cargo eyewear will stand up to the test of time.
Try a semi-rimless look for the ultimate in sophistication or a classic metal for all occasions.